Letter Art
Each letter is a framed 4x6 print. The Letter Art comes framed, assembled and ready to hang. With a wide variety of choices, the possibilities are endless.
Click Here to view available letters!
The letters that make up the OHIO letter art were taken at OSU stadium. The first O is the stained glass at the entrance, the H is the side of the stadium, the last O has the stadium entrance in the background.  There are other possible letter combinations all taken at the stadium. You can view our selection of letter O's to choose your customized combination.  Click Here to view available letters!
20"x10" OSU - OHIO unframed print available. Contact for details.  All photos taken at OSU Stadium.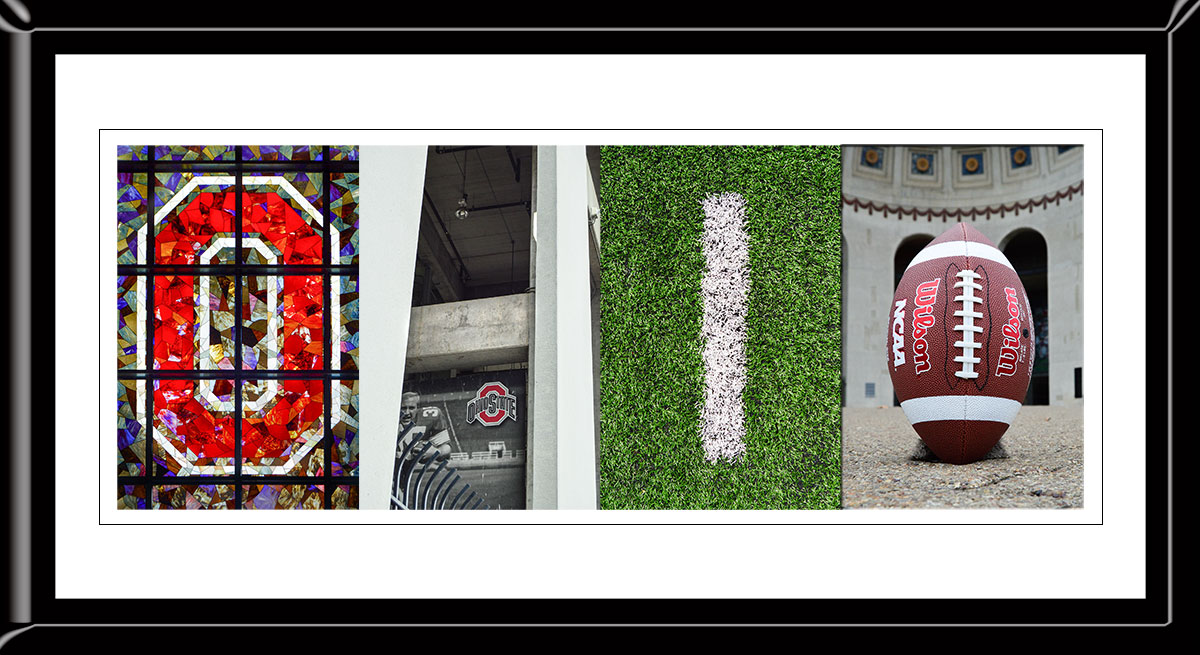 TORONTO Letter Art
There is a large selection of sports combinations for the TORONTO letter art.  Track, Cheerleading and Band will be added soon.  There are three different letter T's to choose from: one from the THS gymnasium mural, the stadium and one from the stadium locker room door. There is also a selection of N's and R's taken inside the stadium.  Browse our selection of letters to choose your custom TORONTO letter art.  Click Here to view available letters!